Campers are a bit of an odd bunch. On one hand, they like to consider themselves an independent lot, rugged and self-sufficient. And on the other, their need to find campsites with the best Wifi outweighs their desire for privacy. Camping style means something different to each group.
Campers have to learn to put up with lots of inconveniences. Waking at 4:30 AM to a screaming kid next door, for example. Apparently she didn't like the way her mum zipped up the tent when they came back from the toilets. Then she wouldn't read to her. Then she read her the wrong story. And then she touched her. On it went for a good 45 minutes. You just don't have to put up with that at home in your cozy bed. Or a hotel room.
How about when someone decides to chop some wood at 11:30 at night, because their fire is about to die? How about "Go to bed! It's eleven frikken thirty!!"
I'm getting old. I used to camp with my friends when I was in my teens and twenties. Eleven frikken thirty was just getting started! I confess there were times when we never saw eleven frikken thirty because we got kicked out of the campground by the park rangers for being too loud. I truly, genuinely feel sorry for those poor campers who had to put up with our crap. We did not think about those around us. We didn't care. So to all of you who were so sorely inconvenienced by our selfish and boorish behaviour, my deepest apologies. I hope your camping adventures got better, once we were removed from the area!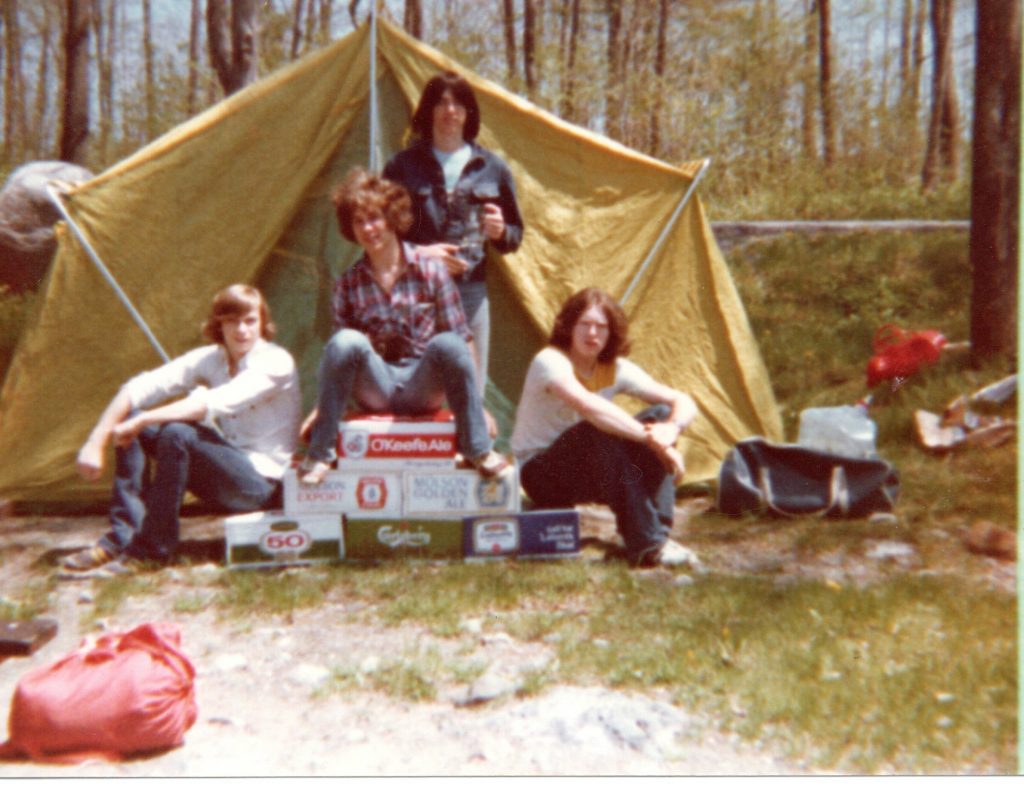 To Camp or Glamp?
Camping style for me is certainly a lot different today. My a**hole days are long behind me. Now for some, camping is getting back to nature, roughing it, starting your fire with flint and steel. Laying out your bedroll and sleeping under the stars after a hearty meal of franks and beans, followed by campfire coffee with a shot of cheap bourbon. For others, camping is parking in nature, adjusting your satellite dish so you can watch Survivor from the comfort of your king-sized bed, helped off to sleep with a shot of single malt and a couple of Xanax. My camping style falls somewhere in between.
In my younger days I loved throwing my gear into a backpack, with a couple of cans of baked beans, or, if I went for more than a couple of days, some dehydrated meal packs. Sleeping on the ground or in a flimsy little tent that worked like a leaky sieve was how I did it. I tended to scoff at anyone in a large trailer or motorhome. But these days I've changed. I've grown (old!) and refined my style.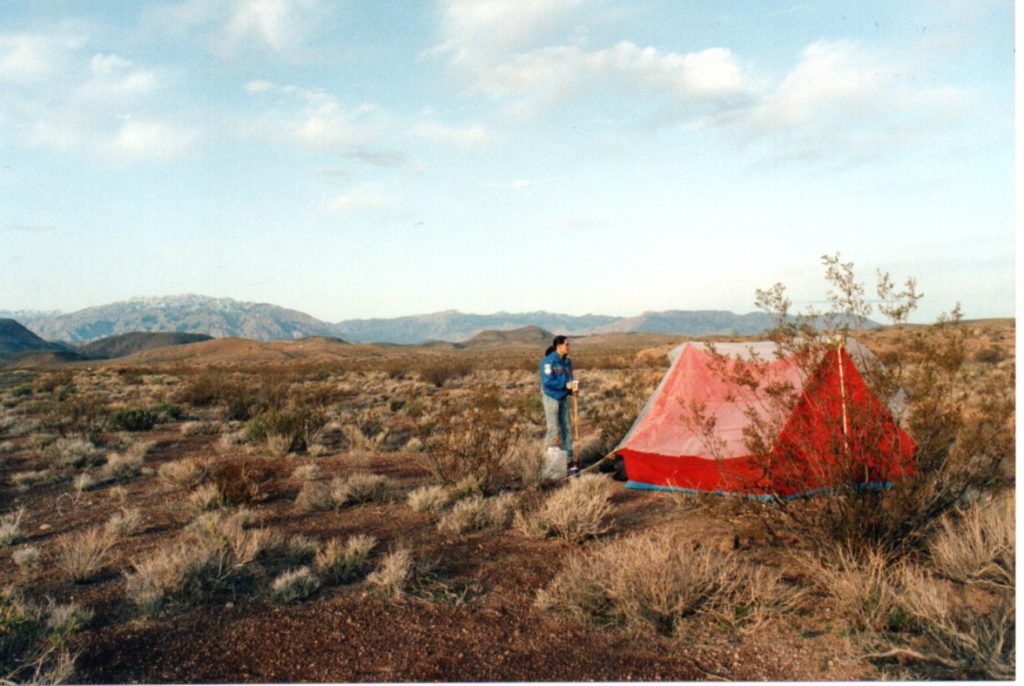 The Joys of Roughing It
Twenty-odd years ago Heather and I went on a long weekend road trip down the Oregon Coast. We rented a car and camped at a few of their lovely State Parks along the coast. One rainy day while exploring the region, we decided it was time to find a campsite. In a steady rain we got our tent up and stowed our sleeping bags. It sounds pretty simple, but it was raining. A lot. We moved pretty quickly so the inside of the tent stayed (relatively) dry. Then we put up a tarp, making sure it would drain away from the door of the tent. All very technically precise, as you can tell.
During that time, as we scampered about trying to avoid the pouring rain, a motorhome pulled into the site next to us. A man got out dressed in his finest Helly Hansen raingear, opened a small compartment on the side of the motorhome, and extracted a long cable. He plugged the cable into a box at the edge of his campsite and went back inside the motorhome, reappearing briefly to drop a welcome mat outside the door. He then closed said door and a cozy, welcoming light came on above the door.
Heather and I stood dumbly in our soggy site and looked at each other, mouths hanging open in awe. Ahhh! So that's what it's about! After that moment, I no longer scoff at people in motorhomes.
Comfy Camping Style, 20 Years On
And now here I am, some 20-odd years later, sitting in my comfy chair in my campsite, enjoying my morning coffee listening to the ocean waves. My propane firepit lights instantly, with no muss, no fuss, and no annoying smoke. My Coleman stove sits securely on the counter of my pop-up kitchen, next to my Stanley French press coffee thermos. And my queen size bed in our old tent trailer is relatively comfortable, so long as we spend a little time fiddling with the makeshift wooden supports. We're dry and cozy in our little camping arrangement.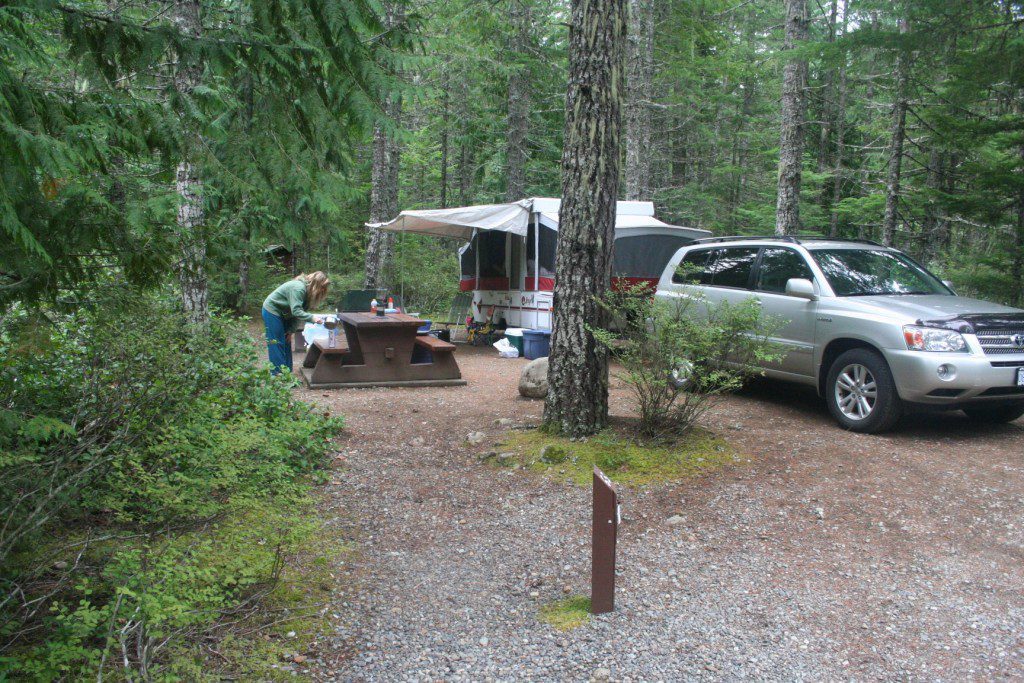 Oh sure, "Roughing It" has taken new meaning in my 60's. Gone are the days of sleeping on the cold, hard ground, waking up covered in dew. I like my comforts, but I also like being out under the stars, sitting by the sea, or hiking a desert trail. For reference, please check out my post here.
However I choose to do it, this camping style feeds my appetite for all those things. And maybe when I'm in my 80's, camping will just be a distant memory. Or maybe I'll be the one dropping the welcome mat and turning on the porch light!
Are you a camper? Or are hotels and all-inclusive resorts more your style? Let me know in the comments below. I'd love to hear your thoughts!