Growing up in my late teens and through my twenties, the furthest thing from my mind was being a father. By the time I turned thirty, I had pretty much decided that I did not want to have kids. I had all the lines down pat. "I don't have the patience to raise kids." "No way do I want to bring children into a world like this!" "Can you imagine me, having kids!?" But never once did I express the idea that I was terrified at the idea of having children. Even though that was what it came down to; sheer terror.
Staying Ahead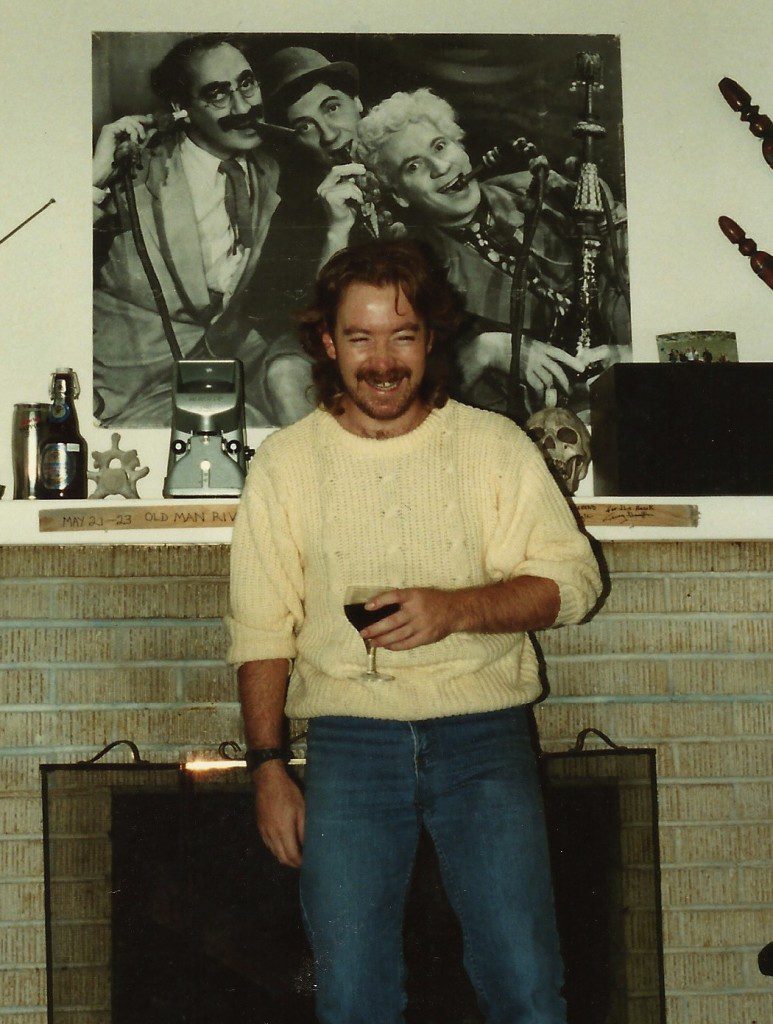 My twin sister Debbie got married when we were 20 and had two amazing children not too many years later. (My wife Heather likes to tease me about that "when we were" phrase. She thought it was cute that I always referred to events during our formative years in the plural. My sister was as much a part of me as my closest friends. It was completely natural to always refer to events as "we", even if she wasn't necessarily there during that specific event!) It was absolutely beyond my comprehension that she would want to raise a family when there was just so much living to do. And so I went about my life as a single guy, keeping one or two steps ahead of any meaningful relationship.

Terror Sets In
After I met Heather, everything changed. All bets were off. Somehow I could actually see the possibility of being a father, and that intrigued me. It also still terrified me, but I was more conscious of that terror. What I realized was, I didn't need to face the terror alone. Something deep down whispered that, with two of us, there was a chance that it might not be so terrifying. Besides, I was now 40 years old. I had actually learned patience, and I could see that the world was a pretty incredible place. (What the heck, I was in love!)
Zachary was born when I was 45. Now I had all this stuff about being an old dad. My parents were OLD when they had us. Mum was 39 and Dad was 41. I was born in 1960 and people would come to my mother's hospital room to see the "old lady" who had given birth to twins. I was forty-five! Then we had Beth-Rose. I was forty-eight! My sister's husband Mark asked me one day, "So how old will you be when Beth-Rose graduates? Oh right, you'll be dead!" Funny as Hell, but now I was terrified all over again. What was I doing being a father in middle age?!
Old Man?!
My biggest pet-peeve is being out with my kids and someone making a comment like, "Looks like grandpa's having a good time with the grand kids!" Really?! Is that what it looks like? Obviously I have some work to do around this "older dad" thing, but I'm trying. I guess now I know what it's like when someone says to an overweight woman, "So when's the blessed event?" As a way of talking me down, Heather tells me that I'm much younger as a result of having children and being a father. That makes me feel better. And I can always rely on the wit and wisdom of my children to put everything in perspective.
We were camping in the Okanagan this summer, swimming in the lake at the beach in Penticton. I swam up behind Beth-Rose while she was playing near the little slide at the water's edge. She turned around toward me and I popped my head up and said "Boo!" And she said, "Oh Daddy, I thought you were just some random old man!" Sigh…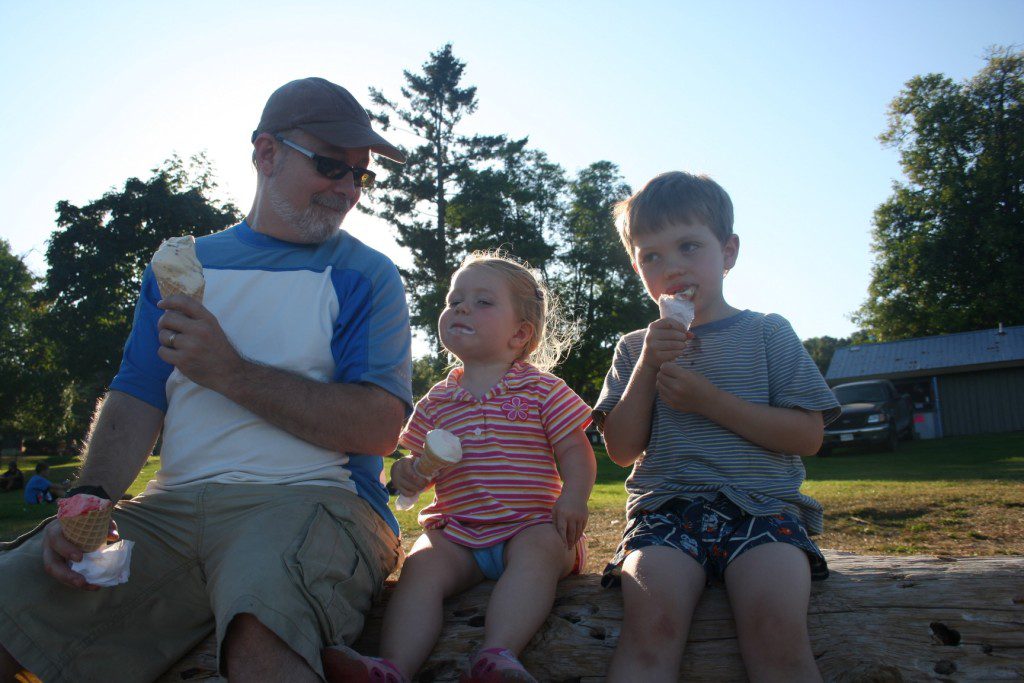 As long as there is ice cream, it's all good.