The Victoria Day weekend in May is the start of our camping season. I spend most of the wet, cold winter pining for this long weekend.
For me, camping is the most relaxing way to spend my leisure time. If the weather is nice. If it's raining, I'd rather hunker down and watch movies. In my advanced years, I've become a fair weather camper.
Actually, I've always been a fair weather camper. I've just become less tolerant of sleeping in a flooded tent.
This Victoria Day weekend finds us camped at one of our favourite campgrounds; Miracle Beach Provincial Park. Our traditional Victoria Day campground, Miracle Beach is our "summer cottage" getaway. The sites are big, very private, and in this weekend's case, sunny.
Miracle Beach is a mixture of cobble and sand. When the tide goes out, the sand is exposed for more than half a kilometer. It can get quite breezy along this part of the Vancouver Island eastern shore, but Saturday was calm, sunny, and hot. Pretty much perfect!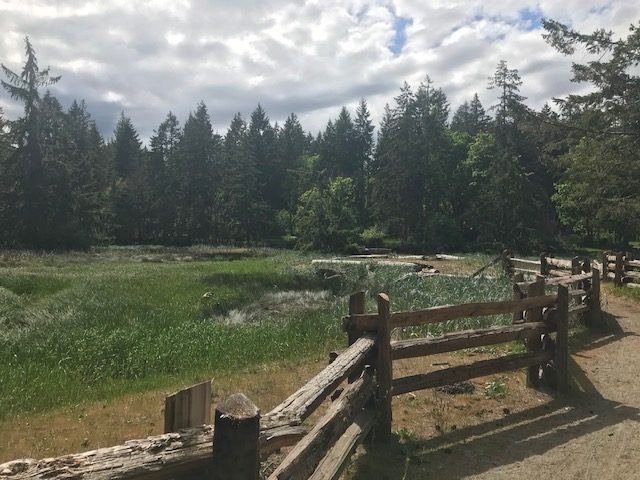 I have a lot of friends who complain when the heat arrives in this part of the world. When the temperature hits the mid 20's (Celsius, not Fahrenheit!) they start whining about it being "too hot!" (said in an annoying whiny voice) Really?! Complain to someone who cares. I love the heat. Granted, the ever-increasing heat domes around here are a little much, but the occasional 28-30C days are just fine by me.
Camping And Whatever The Day Will Bring
When we're enjoying a camping weekend, there's not a lot of structure to our days. I'm usually up and out of bed before everyone else, though Heather is always awake and reading in bed long before I'm conscious.
I'll make myself a coffee and settle into a sunny spot to read or write. I usually have an hour or two before the kids stir and start looking for breakfast.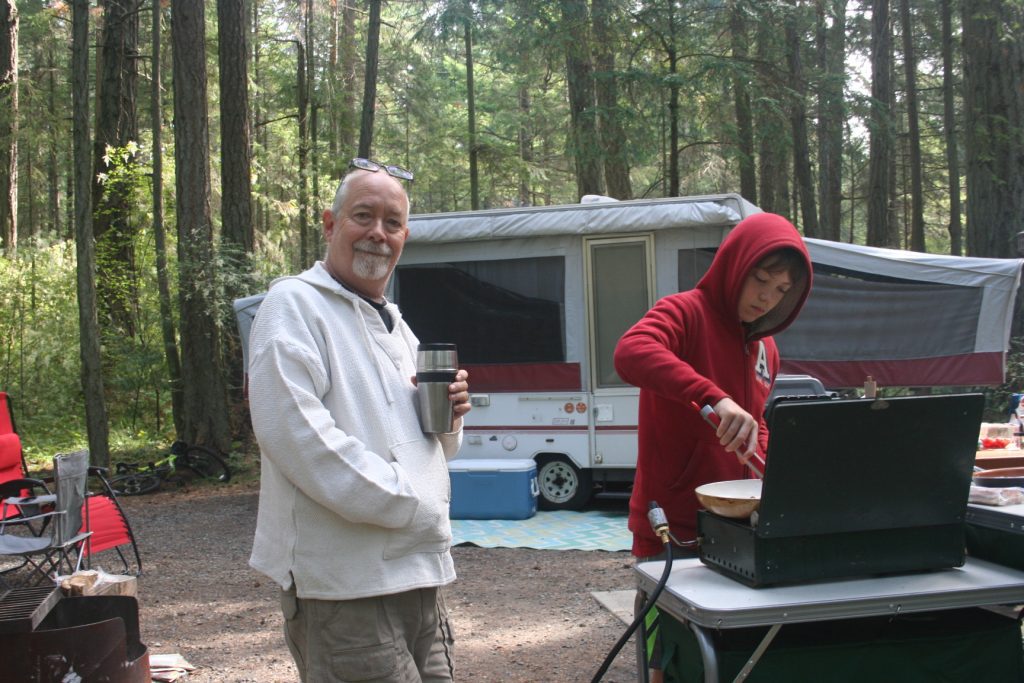 Heather will head out for a run or a brisk walk for an hour or so while I put together some epic camping breakfast. Camping food is always "epic", don't you think?
And for the rest of the day, it's whatever the day may bring. Sit at the beach, go for a hike, read, write, nap, run to the store for forgotten staples. You know, the important stuff, like milk, butter, eggs, beer.
And so I find myself this Victoria Day sitting in my favourite camp chair, writing this rambling missive. The sun is out, though the morning air is cool, with a gusty wind brushing the treetops. Down here at ground level there's just the occasional light breeze to remind you that it's still just Spring.
Our Dog Days Begin
It's been a busy and interesting week at our house. It all started when we brought home our new pup, Zia. Yes, we got a dog! Heather likes to say, only half joking, that Zia is a replacement for Zachary when he heads off to university in September.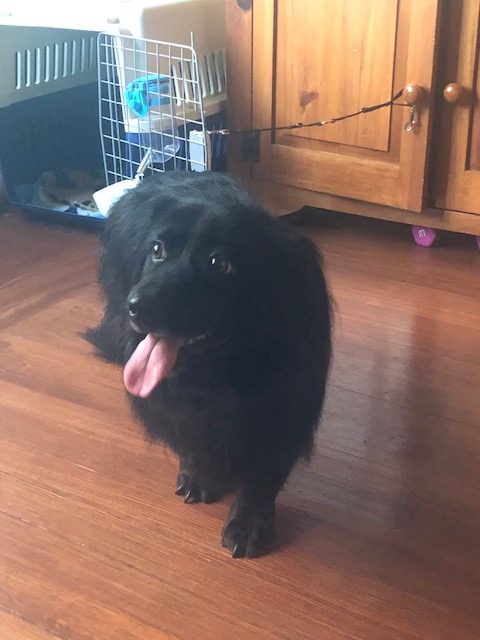 Zia is a two year old part spaniel, probably lots of dachshund, and who knows what else. She's a rescue dog all the way from China. She has been fostered by a lovely woman in Victoria since last September. But Zia has not had a very good life prior to coming to Canada. She's endured significant trauma, and because of that, she suffers from severe PTSD.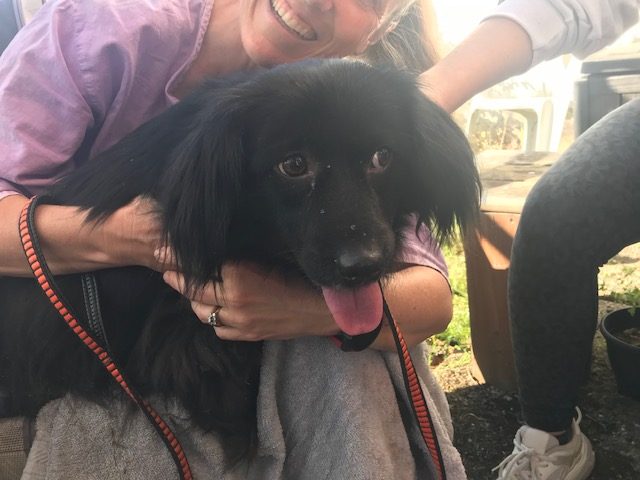 When we first met Zia, she was in full-on "panic mode". Something or someone had startled her just before we arrived, and she was desperately pulling at her leash, trying to get out of her foster mom's small backyard and into the house.
She would not make eye contact with us. And so we sat in the yard and chatted with her foster mom and the Coordinator from the rescue agency. I think they were worried we wouldn't take the dog because she was so stressed and obviously terrified. But that's not who we are. After the first 10 minutes with her, we knew she was ours.
The Long Road To Healing
And after 30 minutes or so, Zia was placed in my lap. She tried desperately to escape, but I held tight and spoke gently to her. Presently she began calming down. her heart rate slowed and she stopped panting. We sat like that for 30 or 40 minutes, and then Heather held her. Zia stayed calm, but she still would not make eye contact with any of us. After a bit Heather was able to sit her in her lap without a tight hold on the leash. The rescue coordinator was thrilled!
A few days later Zia came home with Heather and Beth-Rose, scared and probably feeling like she would die. We have a lot of work to do with her. Whatever terrible things she's experienced, it will take lots of love, patience and compassion to bring her up out of her darkness. But we know Zia has found herself in the best possible place. She will heal, and live a happy life.
Dance Hall Days
As we near the end of May, dance season is coming to a close. Last weekend Beth-Rose's dance studio put on their first Solo and Duet Showcase since 2019. Dancers performed onstage at the Malaspina Theatre at Vancouver Island University in Nanaimo. Beth-Rose performed two solos and a duet with her friend Julia. I was able to watch her perform without having to bring her dinner!
I know I've probably said this before, but these girls from the little dance studio in Ladysmith are incredibly talented. Besides Beth-Rose, some of the girl's performances will move me to tears. I can't help it. I'm an emotional Dance Dad. If I cry watching a cheesy movie, I'm definitely going to cry watching my little girl dance.
And since I've been watching several of the girls dancing for years, I'm gonna cry when I watch them too! Especially the senior girls who graduate this year.
This coming weekend is their big end-of-year dance show at the Port Theatre in Nanaimo. All the classes will be performing their routines from the past year. And they'll be handing out awards, acknowledging many of the dancers progress throughout the year. And no matter who's getting the awards, I'll be dabbing my wet eyes yet again. After all, I'm a die-hard, dedicated Dance Dad!