Well, here we are at the beginning of September, and Zachary is some 2400 miles from his little hometown, and his family. Off to university, my son left home for the first time.
So what am I feeling? Unexpectedly, I'm feeling a little numb. Why unexpected? I was pretty sure I would be a lot more upset than I am. I thought I'd be wallowing in sadness and depression.
But I'm not. I'm experiencing a, somewhat disconcerting, lack of emotion.
Thursday was departure day. That was a hard day for me. I awoke early with a gloom that never left.
I kept putting off my morning meditation until it was no longer morning. Then I made excuses for not doing my meditation. Needless to say, that didn't help my mood.
I moved aimlessly through the day, doing chores and little meaningless tasks. I checked my watch almost obsessively. Six more hours. Four more hours. Three more hours. I sighed a lot.
I wanted the day to be over, but I also didn't. Zachary was flying away to Guelph, Ontario in just a few hours, and a part of me was wanting the time to hurry up. To get this over with so I could stop feeling so crappy.
Zachary himself was having a crappy day. Saying goodbyes to a few friends over the course of the day was taking a toll on his emotions. Zach, like his Mom and Dad, is a pretty emotional guy. He cries watching movies, listening to music, reading my blog. So having to say his farewells to his very tight circle of friends was proving tough.
Off To University And Time To Say Goodbye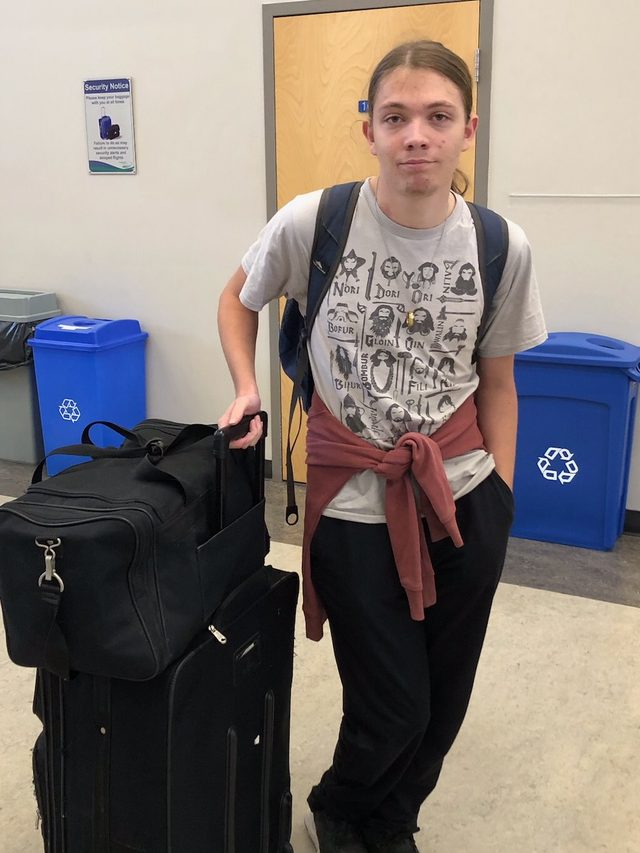 Off to the airport, and ever nearer to that uncomfortable moment. Thankfully Zach and Beth-Rose have a way of lightening the mood, even if it's temporary. Their goodbyes are a little more physical…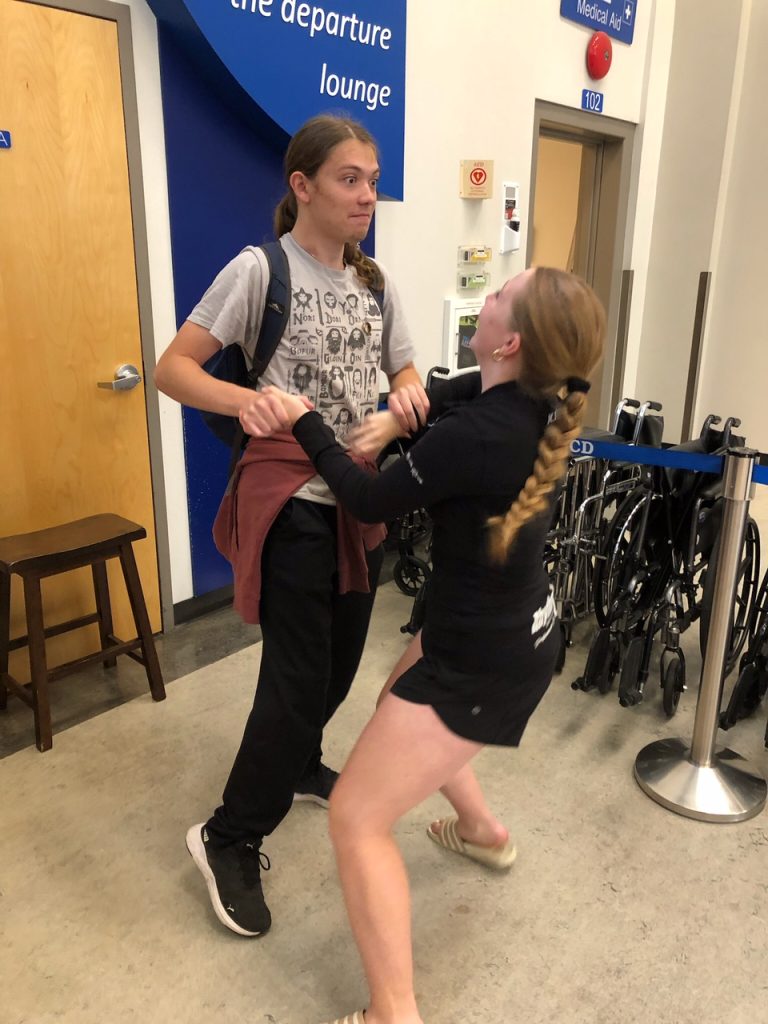 But, as time does its thing, it was time to actually say goodbye. Lots of hugs, lots of tears, and the awkward walking away. Do I look back? Yes, I do, and he's hugging his partner, Hailey, and preparing to go through security.
The image of the two of them hugging, crying, is somehow comforting. Part of me thinks, irrationally, he'll for sure come back for Hailey. So he'll come back. Silly, really. Such are the thoughts of a parent letting go of their firstborn…
And here we are, at the beginning of September, and Zachary is gone. When I started writing this a few hours ago, I thought I felt numb. I wasn't feeling numb. I was just avoiding feeling my feelings.
But writing is such a cathartic process. I really don't feel numb. Maybe feeling numb would be better.
I really miss my son.
Have amazing adventures, Bud. I love you.