My week started off so great. My bills were all paid, including a credit for the month on my hydro bill. And I learned that I'm an influencer. Who knew?
You see, I received an email telling me I had made the top 60 parenting blogs in Canada. The email contained a link to the article, so I started scrolling down the list to see where I was. Oddly, unexpectedly, I didn't get very far.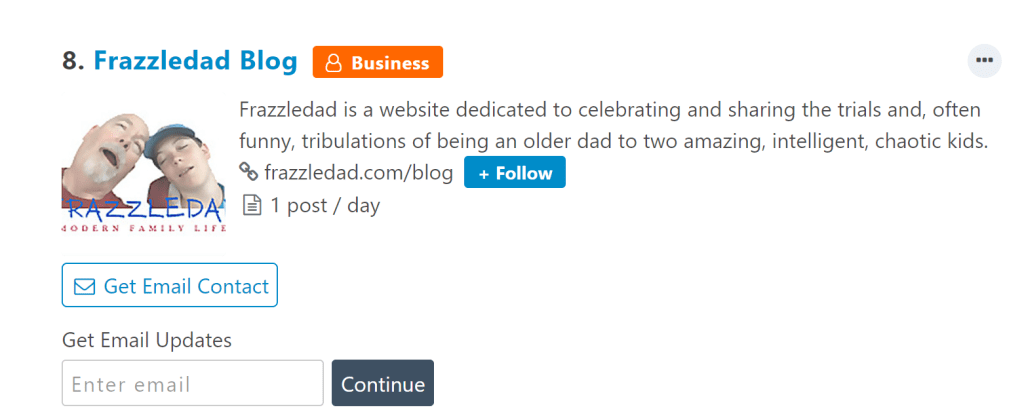 What!? Number 8? That can't be right! But it is true, my friends. I am number 8 on this list of prestigious websites. Most are the ubiquitous Mom blogs, but there are a few of us Dads on there as well. So now you can suck it, Mr Roberts, my old writing teacher from college! He told me I had a bad attitude and suggested I would never amount to anything. Ha! Shows you what he knows. Granted, I did have a bit of an attitude…
But now I'm an influencer!
My Head Got So Big Because It's Filled With Snot
Well there you have it. Because I'm a bigshot influencer I can judiciously use words like "snot" in my posts. But it's true. The day after I found out I'm an influencer, I picked up a nasty cold. I was given my bivalent COVID booster shot the day before, so I figured I was having my typical "hangover" reaction. But by Wednesday night I realized I was coming down with a nasty cold. And my head began filling up. My swelled head was becoming truly swelled!
So now I sit here, in bed, pondering the world around me. It's just as well, the weather is miserable out. Vancouver Island is pretty well known for pretending it's not winter. The Island brags to other areas of the country, showing off its early spring flowers when the rest of Canada is still trying to stock up on ice melter.
But this month the Island appears to be in a funk. It won't stop snowing and that's nothing to brag about. The siren song of the sea is screaming in my ear. Surf, sand, saltwater, cervezas and ceviche are all calling to me. Sadly I sit sulking in the snow, sinuses steeped in snot. It sucks! I'd rather be taking selfies on a sugar sand beach to share with all my followers… You know, because I'm an influencer…
In Other News…
So this past week on the Island was the 74th Cowichan Music Festival. Our children have been participating in the festival for many years. Zach and Beth-Rose have performed piano pieces, though Zach stopped some years back. Beth-Rose has been dancing and doing piano since she was a wee sprout, and this year was no different. Although, given the incredibly full roster of music and dance this year, she's chosen not to do the piano anymore. She had 10 dances and 3 piano performances over the 4 days of the festival!
So, I wrote last week all about being a dance dad, but for this year's festival I could do nothing but lie in bed and wait for Heather's texts to fill me in on how she was doing. It was all on Dance Mom Heather's plate to chauffeur back and forth and cheer for Beth-Rose. Suffice to say our girl nailed it!
The duet she had to perform injured (both girls had injuries); they won first place. Then she had her first solo, and took second. Of her 7 competitive dances, 4 were first place and 3 were 2nd. And her final solo, a Modern Stage piece from the animated Aladdin movie, garnered her a first place! I am a proud Dance Dad!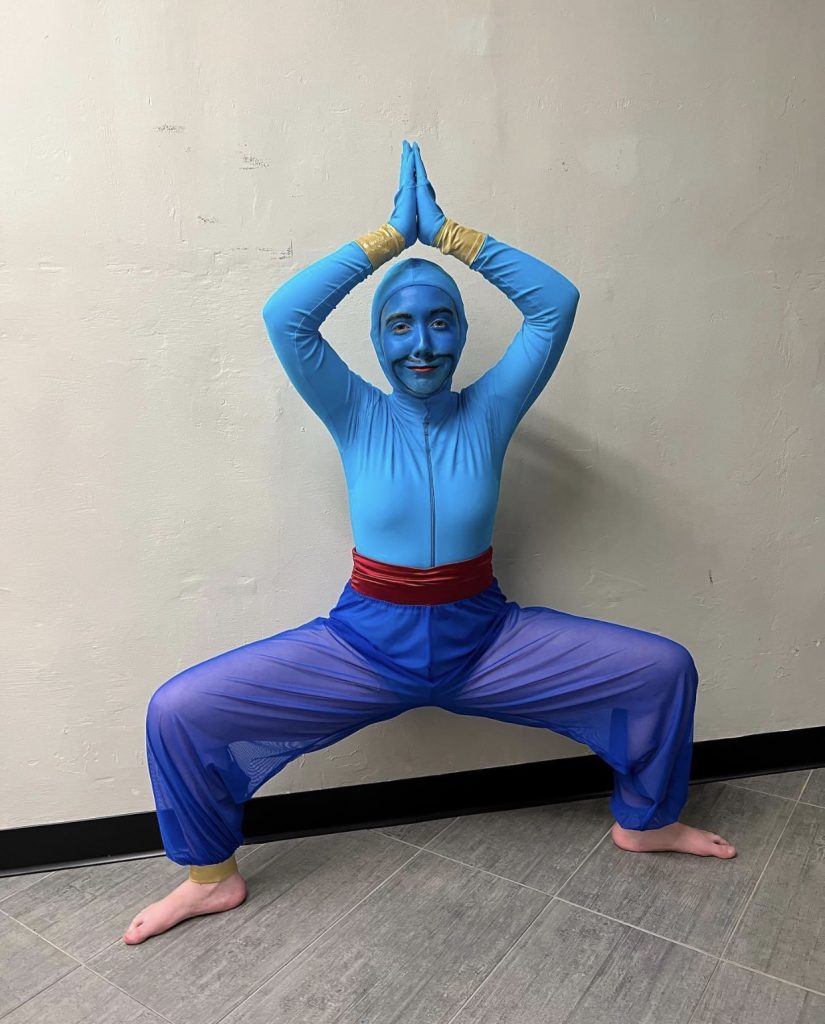 The LADS Are Alright
This was also the weekend for Improv. Zachary has been performing with the Ladysmith high school Improv group (Ladysmith LADs) since grade 9. It's where he's developed many of his closest friends. And this tight knit group had their regional CIG (Canadian Improv Games) competition in Courtenay, here on Vancouver Island. They took a bus for an hour and a half each day, each way, so they could compete with 4 other Island schools.
The goal? First place team gets to jet to Ottawa in early April for the National Canadian Improv Games. Four days of improv workshops, shows and competitions, culminating in the 2023 Canadian Improv Championship.
Zachary was not feeling particularly confident heading up. To put it bluntly, he thought they sucked.(his words) But he did not want to pass up an opportunity to perform with his friends for, what will probably be, the last time before heading off to university.
Due to the nasty weather, they had to reduce their days up in Courtenay. Saturday was to be the Seniors competition, but they did it instead on Friday night. Out of 4 groups, they came in third. Not too bad.
But they had to go back up on Sunday for the finals. At the very least they would be able to watch the other groups. One of the cool things about Improv in high school is it's all about the support and camaraderie. Though the students are competing with each other, it's always friendly. And each improv group roots on the others. So Zach was keen to cheer on the other groups.
A Weekend Of Surprises
At about 5 PM, while trying to have a nap, I received a text from him.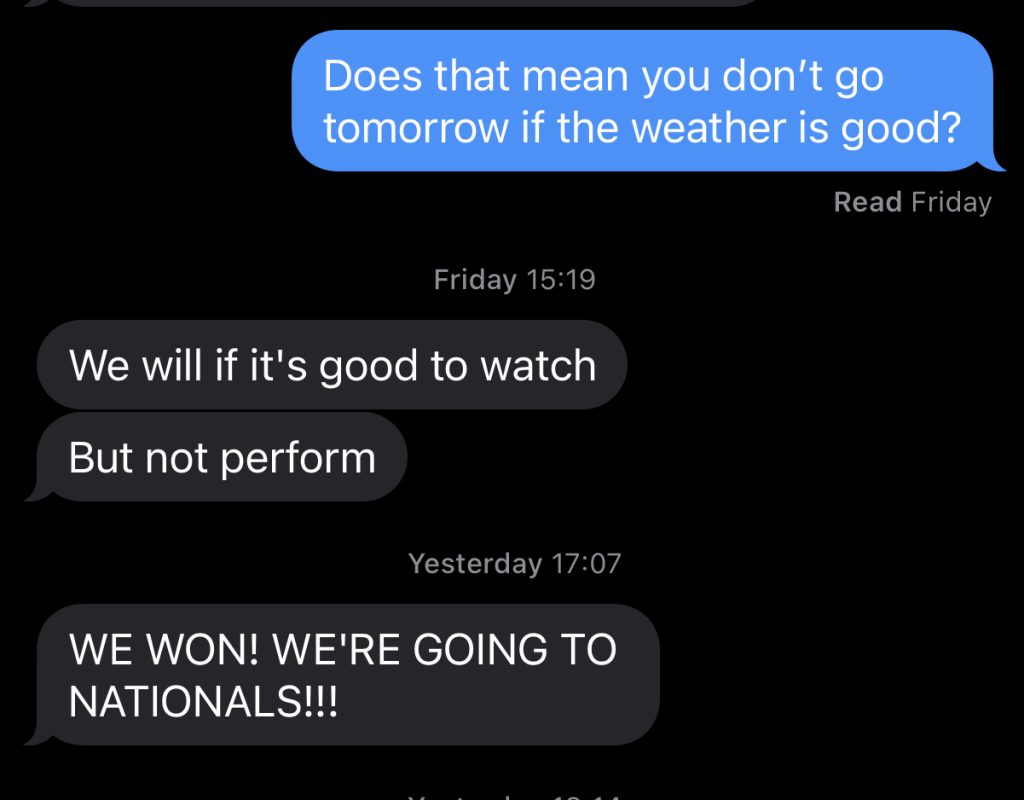 Yep, somehow the LADs pulled it off on Sunday, when I thought they were down and out. Yay! Amazing! Even they didn't believe it. Here's some photos of the moment they were announced.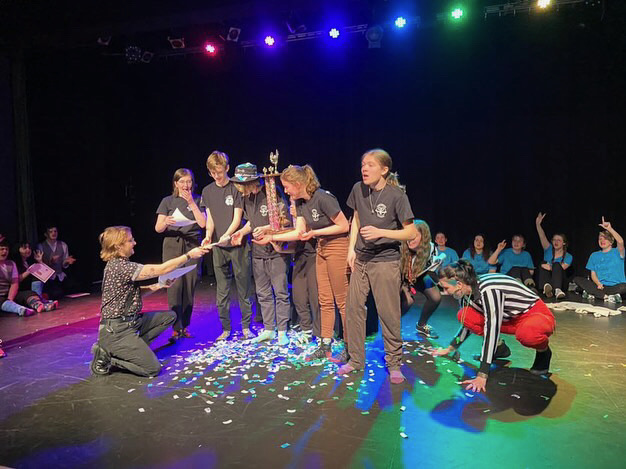 So What's next for Zachary's emotional last year of high school? Why, a trip to Ottawa, of course! The team will be flying out for 4 days of improv fun. I'm really happy for him and the group, but I'm sad for my rapidly disappearing retirement…
Looks like I'm gonna need to up my influencer game. Otherwise I can expect more of these damned snow days. See you on Instagram, suckers!