I haven't talked about this in a while, but we are a veteran host family. We have hosted a gazillion international students in our home since before the dark ages. If 2008 is the dark ages. It probably was if you had stocks… Anyway, we love hosting international students. We even had a website! And If you live in the Nanaimo-Ladysmith school district, I invite you to become a host family.
Our students have come from Brazil, China, Mexico, Germany and Spain. Some stay for one school semester, others for the entire school year. All our students are part of the International Student Education program through our local school district.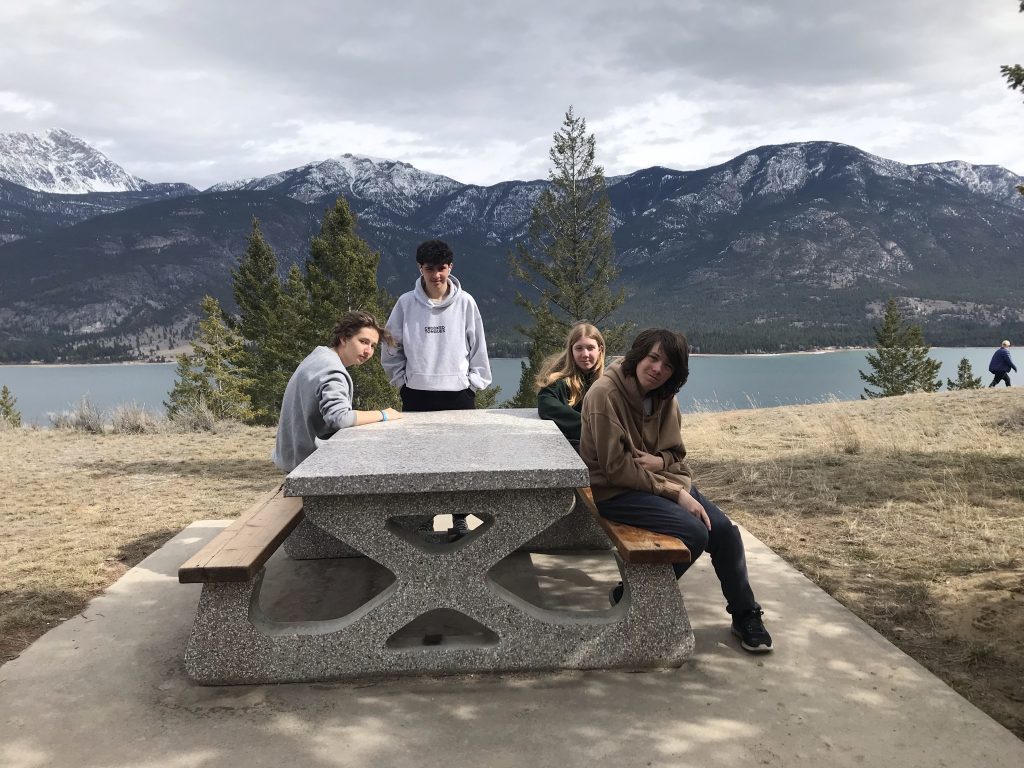 Way back in 2016 I wrote a post about our international student experiences, and how those experiences impacted the growth of our own children. Since then, our experiences have grown, but the positive impact on our kids has remained constant. From our very first student Pedro, in 2007, to our two current students Onno and Pablo, hosting international students has been an incredibly rewarding and impactful journey for all our family.
An interesting benefit to hosting international students is always having somewhere to visit overseas. We have stayed connected to most of our former students, and continue to share our lives with theirs. Pedro is now married; an electrical engineer living in London with his wife and pursuing advanced education opportunities. Our first German student, Larissa, is working in marketing. Gabriel, from Brazil, is preparing for his Bar exam. And maybe someday, we'll get to visit them all. If we have any airline points left!
I'll get to that in a bit…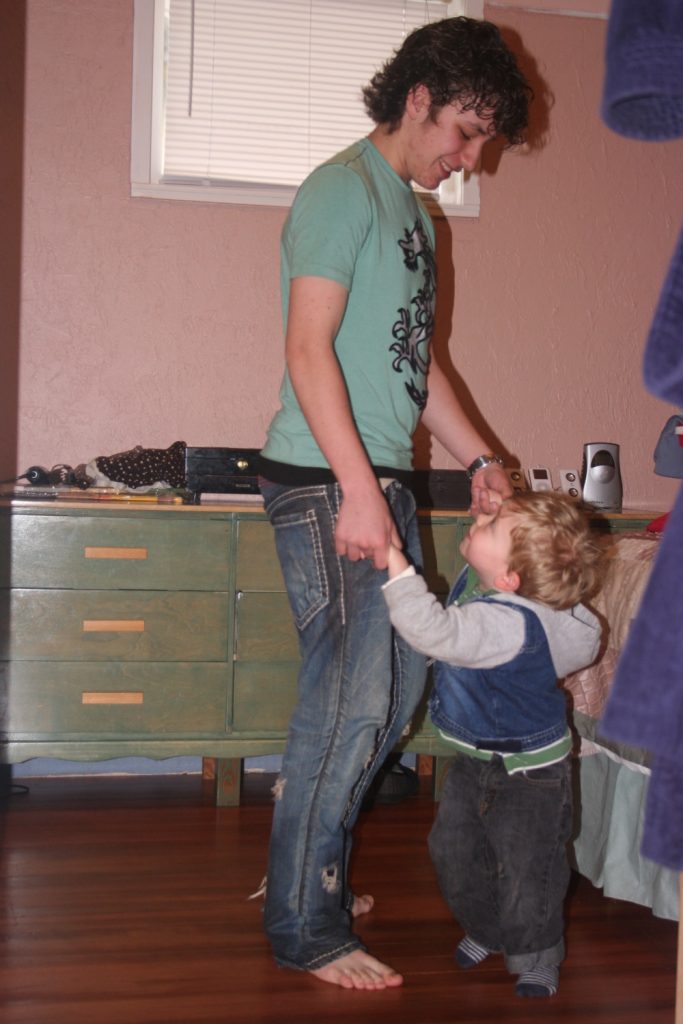 The Jana Effect
During the pandemic in 2021, we were given the opportunity to host a student from Germany. Jana (currently known as "The Queen") would be coming for the second semester of Grade 10. Things were still pretty crazy with quarantines and restrictions, so we were cautiously excited. We Facetimed with Jana before she left her home in Germany. It felt like a good fit for our family. We had no idea what we were in for!
Jana arrived in mid-January and began her two week quarantine in her room in our basement. If I was a student, I don't think I could have done that. But it was no problem for Jana. She smiled and laughed throughout the two weeks. We zoomed meals with her, keeping the laptop at her spot at the dinner table, and chatted with her through her bedroom door. And the 14 days went by in no time. The next five months were so much fun! Both Beth-Rose and Zachary hit it off with Jana instantly. It felt like she had been in our lives for years.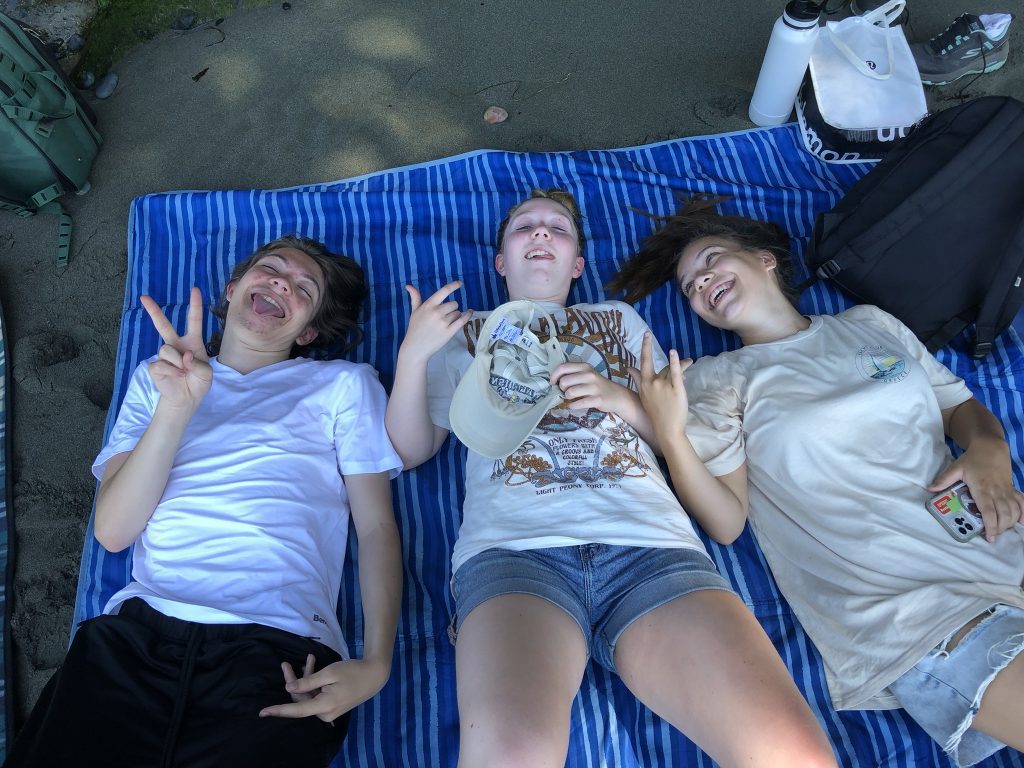 For Beth-Rose, she gained a sister, and a best friend. Not a week goes by without a Facetime call between Jana and Beth-Rose. They are in each other's lives forever. This relationship is one of the greatest rewards of hosting international students.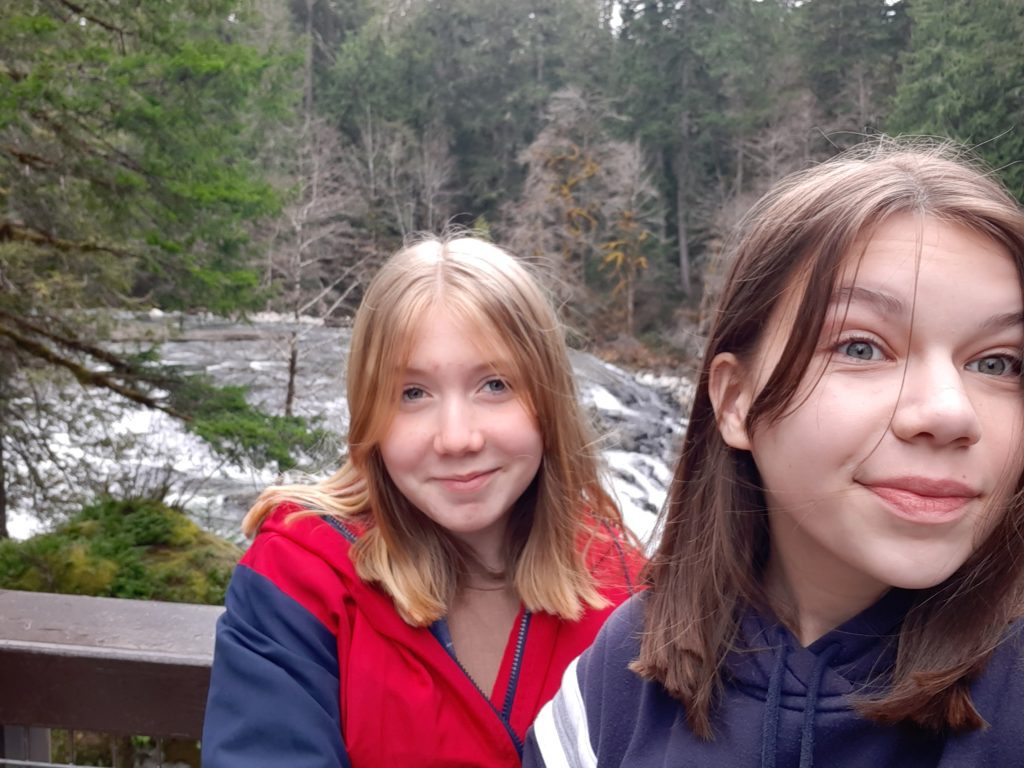 Last summer Jana returned to us for a six week visit. We went camping, she re-connected with several Canadian school friends, and Beth-Rose had her big sister/best friend around all the time. They even went down to Victoria and Jana bought her prom dress for her upcoming graduation. That graduation happens this June in her hometown in Germany, and Beth-Rose will be there to celebrate with Jana.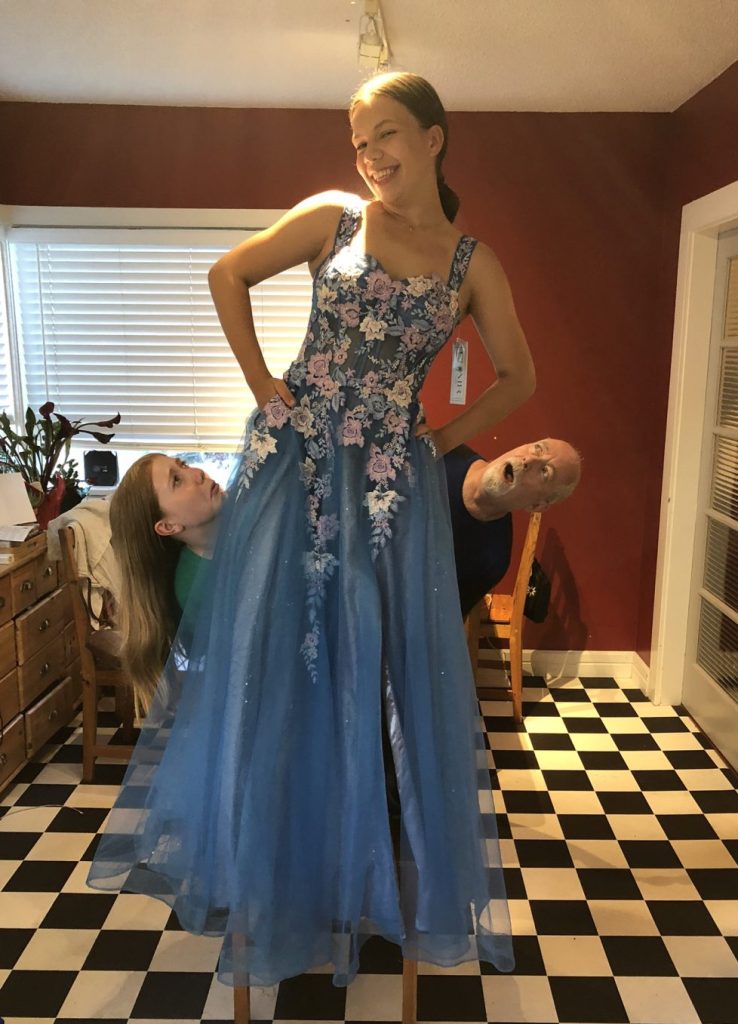 There Goes Our Points
Yes, we're sending our 14 year old daughter partway around the world without an adult escort. Our daughter, who's too shy to order her own food at Tim Hortons! I think we're crazy.
I guess the upside of being in lockdown for the last three years is we have accumulated so many airline points. Good thing! This summer, Beth-Rose and Heather are heading off to Disneyland for a week. This will be our daughter's second trip there to dance in the Disneyland parade. So travel points are covering both their flights. But first, we have to get her to Frankfurt. As an "unaccompanied minor". Then we have to get Zachary to his university in Ontario. More points. Yay.
I think it might have been kind of nice for Heather and I to take a little trip, you know, just the two of us, and reward ourselves for doing a great job of raising kids. But no! All our damn points are going to our damn kids!
Ah well, I suppose it's worth it in the end. When they become doctors or chefs or famous YouTubers, they can keep us in the style to which we have become accustomed. Wait, no! They can keep us in the style to which we would like to be accustomed. That's better…
Hosting International Students Creates Opportunities
Meanwhile, our little girl is heading off to Germany for a few weeks, to be entertained and looked after by Jana and her family. While she's there, she'll also meet up with a few more of her German "sisters" from past homestays with us. This will be an amazing experience for Beth-Rose. And I am grateful she has this opportunity. I'm grateful for the relationships we've developed and nurtured with our international students that lead to these opportunities. I know she'll be in good hands in Germany with Jana and her family.
How about you? Have you ever hosted international students? Maybe you participated in an International Student Exchange program when you were in school. I would love to hear about it. Please share your experiences with us in the comments below.