Today is the day we've all been waiting for. That's right, it's Taco Tuesday! And this year it just happens to fall on that old Christian festival day, St. Valentines Day. So what's the best way to combine both and get the most out of the day? Is Valentine's Day important? Of course! To make it really special, take your One True Love to Taco Bell! She (or he) will love you forever. Trust me.
But seriously, Valentine's Day is a much maligned holiday that's not really a holiday. Is Valentine's Day important to me? After all, we spend so much time dissing it for being a creation of the greeting card industry, when really we should be tossing brickbats at Geoffrey Chaucer. He's the guy who started all this romance nonsense back in the 1300's! Before he came along we could celebrate February 14 like everyone else; running through the streets half naked whipping women with freshly peeled animal skins. (Look it up…It was a thing.) But yes, I think Valentine's Day is important.
My tendency is not towards romanticism, but today I'm giving it a try. Along with some pretty flowers I found at the grocery store, here's a lovely Valentine's day poem I created for my beautiful wife;
My Cheesy Poem
Oh Heather, the beauty you possess,
With eyes as bright as the stars, and a smile so blessed.
Your grace and charm light up my heart, and I'm filled with such glee,
And I'm writing this poem to let you know how much you mean to me.

Tacos, tacos, they bring us so much pleasure,
With a crunchy shell, and toppings that fill us up like treasure.
From juicy meats, to cheese so bright,
Tacos make our taste buds dance with delight, all night.

Just like tacos, you bring flavor to my life,
Filling me with happiness, and cutting away all strife.
I'm so grateful for the times we've shared, with you by my side,
And I can't wait for many more memories to be multiplied.

So here's to tacos, and here's to you,
May our love for each other forever be true.
And may we always enjoy the sweet taste of life,
With tacos by my side, and my beautiful wife.




Beautiful, i'nit? Excuse me a moment, while I wipe away a tear…
Lest you start thinking I'm some kind of cad, know this; my beautiful wife is the love of my life, with or without a taco in her fine-boned hand. She's my best friend, my closest confidante, and the most amazing mother to my spoiled rotten kids. They don't know how good they've got it…
I don't need some cheesy, pretend holiday for her to know this. After all, I've written in a previous article about the Love Of My Life.
Is Valentine's Day Important?
Valentine's Day or not, Heather is the greatest thing to walk into my life. And she doesn't need to ply me with tacos to get me to say that! In fact, I could probably completely forget about this February 14 and go about my day, and she'd be perfectly fine and good and relatively reasonable about it. But why push it? I'd better remember the flowers…
In the "old days", up to about 2005 BC (before children), I tended to be a tad more romantic. I bought flowers, made dinners for my love, wrote little notes in pretty cards, that sort of thing. I've never been the type of guy to call Heather "Sweetie", or "Honey", or "Sugar plum". But I'm also not that guy who calls his wife "The Wife", or "The Old Ball and Chain". Heather's much stronger and faster than me…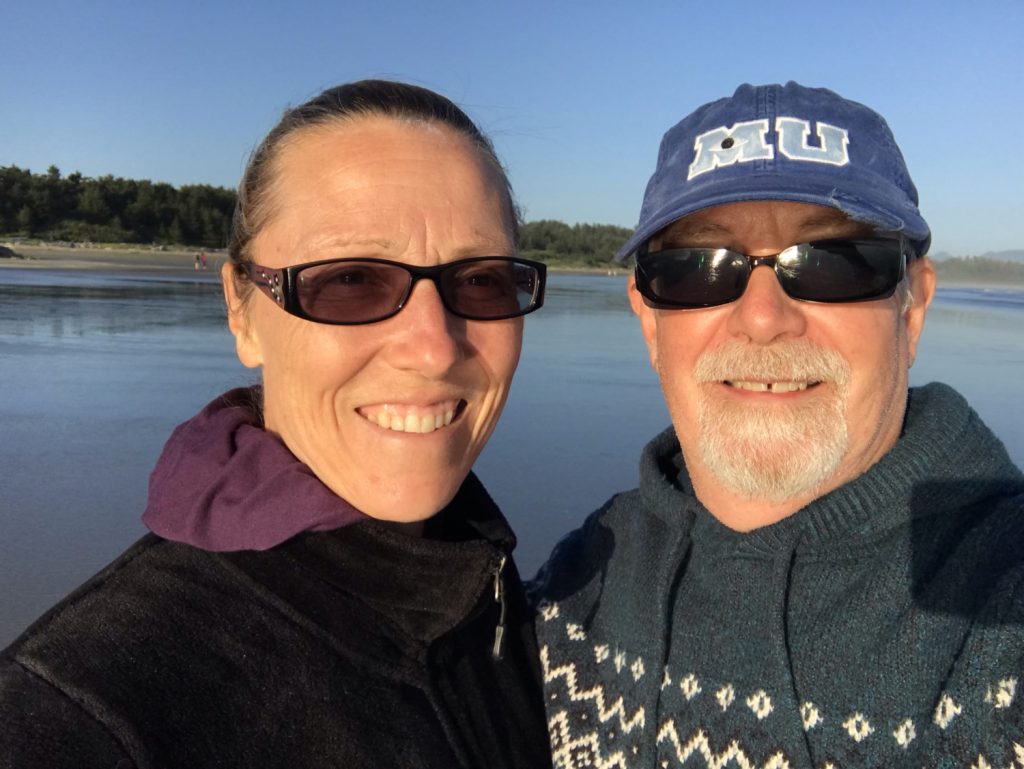 Slacking Off
Once we became parents, my romantic side seemed to diminish. We both became so much busier, ruled by the constant and demanding needs of our younglings. I had to work a little harder to remember to be more romantic. Sometimes I even needed a bit of prompting from my wife! It can be hard to keep the romance alive when you're trying to navigate a dark bedroom with the floor covered in little Lego pieces like a wartime mine field. And as time went on, it became easier to forget the romance.
So this year, rather than treating St. Valentine's Day as just another inconvenience between unclogging the downstairs toilet, getting the groceries for the week, and making sure Beth-Rose is picked up from dance class, I want to make it something special. The day will not fade into a regular Tuesday. Not even a regular Taco Tuesday. I want to regain the romance.
The Epic Day
If you happen to be reading this on St. Valentine's Day, then my plan is being set in motion. I can't reveal to you here exactly what I'm planning. Certain people might be reading this as well, thus ruining the potential romance. So you'll just have to trust me on this. It's going to be EPIC!
Oh, and just to be clear, tacos won't be a part of the epic Valentine's Day Plan. Although that would make The Plan even more amazing, we had them for dinner last night.
But as far as running around half naked with animal skin whips, who knows? Whatever it takes, in the name of romance!