Hello Fellow Caffeine Enthusiast!
That's right, it's happening. I'm becoming an e-commerce magnate.
Don't say I didn't warn you…
As I mentioned a couple of posts back, I have a little Etsy shop. And I've decided to recreate that shop here, on Frazzledad. So now all you hot beverage drinkers can find my selection of coffee mugs right here! Isn't that wonderful? Aren't you excited?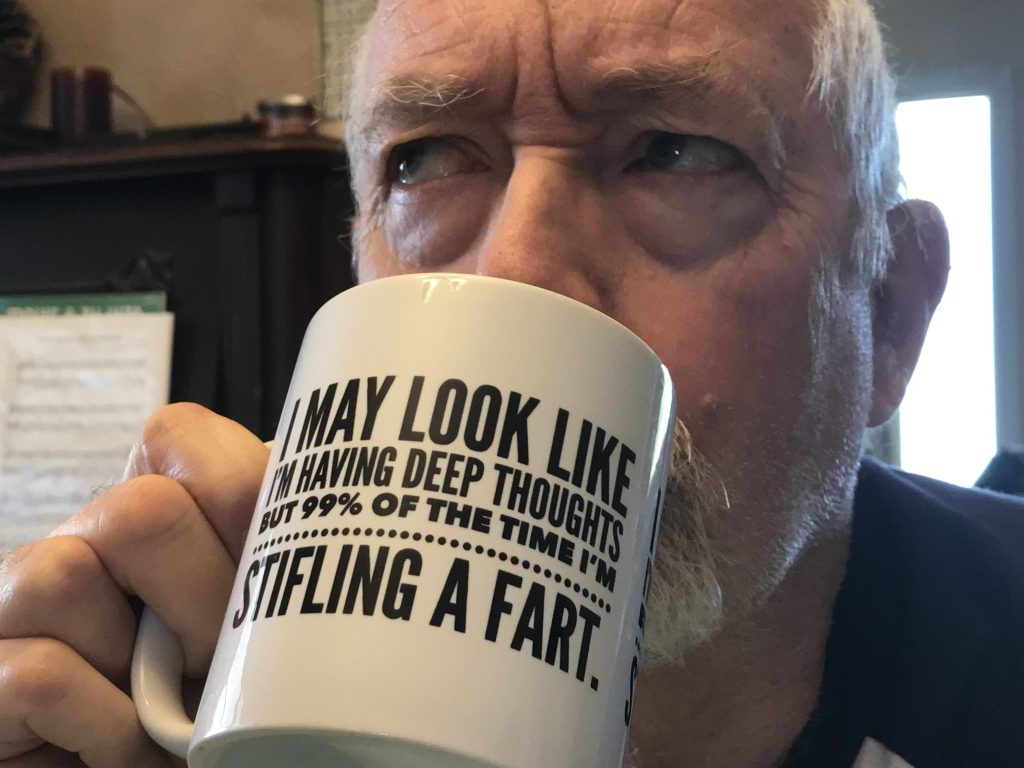 After A LOT of intense, in-depth analysis and exhaustive market research, I've named the mug shop portion of my website… "Shop". Amazing, yes? So memorable…
And you can find that "Shop" right at the top of my site, in the menu bar, on the right side. See it? Good!
See? It's like I'm already becoming an e-commerce magnate!
Pretty soon you'll begin seeing new mug designs that you can order yourself, to use personally or to give as gifts. But take note that, at least for the present, they can only be ordered if you're living in Canada or the United States. In future I'll be adding other countries, But I need to work out the tax and shipping issues first. Don't want to overwork and befuddle the old and rapidly shrinking brain cells…
My Retirement Plan-Becoming An E-Commerce Magnate
So why have I decided to sell mugs on my little website? Well, I've been looking at a way to monetize Frazzledad for some time. This is my first step to becoming an e-commerce magnate. Why e-commerce? It's the best way to fund my retirement. It lets me keep working after I stop working!
And there are lots of ways to do it on my website, but I don't want to impact the user experience. So, while Google Ads are a good way of generating income, I don't want ads placed all over my website.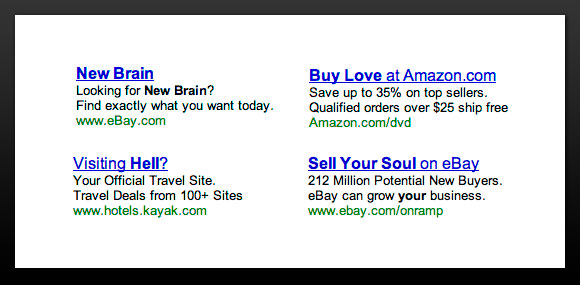 Moreover I've explored different e-commerce models for several years, and I keep coming back to some form of dropshipping.
So why dropshipping? Firstly, it's a great way to sell a physical product without carrying a bunch of inventory. Moreover, my garage is just not big enough, and Heather would kill me if I filled the bedroom up with little mug boxes…
And secondly, I don't have to fulfill or ship the orders myself. All those thousands of mugs I'm going to sell in the next couple of weeks get looked after by my Print On Demand supplier!
Basically I just create my designs and upload them onto my supplier's site, and they do the rest. A brilliant business model, really. So much better than trying to sell a bunch of Chinese products that take months to ship.
My Journey To Becoming An E-Commerce Magnate
Some years back, I tried out the Ali Express dropshipping idea. I ordered products to test their quality, shipping times, packaging, and so on. But almost all products failed some test. The leggings I ordered were cheaply made and poorly sized. The camping gear fell apart or didn't work at all. And the backpacks I ordered never even arrived, even after having the order refunded and re-sent! This is not the path to becoming an e-commerce magnate…
So now my next step is marketing. I mean, I gotta get traffic to my mug shop…
Firstly, I think I'll start a little email campaign. I'll put together a nice sales page and send it out to people. I can see the sales rolling in…
My Sales Page For Becoming An E-commerce Magnate
So here ya go! My first sales page! Have a read and let me know what you think.
---
Do you feel that soft chuckle bubbling up just thinking about coffee? It's not the caffeine talking; it's the hilarious character of our mugs!
Welcome aboard the Mug-nificent Express of Frazzledad's little mug shop. We're more than just your average online coffee mug shop. Think of us as the Willy Wonka of the mug world (minus the scary boat ride). 🌈
In the past, folks had to sip their brew from such dreary containers. But now? Thanks to the interwebs, we can buy coffee mugs online that not only hold our caffeine fix but also provide our morning chuckles.
So, if your coffee needs more than just sugar to sweeten your day, delve into our online marketplace of mirth-filled mugs. It's a whimsical online world out there!
Ah, the modern era, where enjoying our morning beverage no longer means enduring the boredom of a plain, white diner mug. Instead, it can slosh around in a vessel adorned with funny designs and laugh at clever quotes or chuckle at silly sayings.
What can you expect from this magical journey?
Brilliantly Cheeky Designs: Who knew mugs could have such vivid personalities? From snarky to slightly more snarky, our mugs got range!
Funny Coffee Mugs: Because if your mug can't make you laugh, who will? After all, a day without laughter is like a pot of decaf. And who needs that?
Joyful Ecommerce Mug Shop Experience: Dive into a seamless shopping spree from the comfort of wherever you've currently basking. And we don't care if you're in your underwear!
Gifts for Friends: Tag a mate who can handle their coffee, but not a joke. We dare ya! Whether it's tea, cocoa, or that weird kombucha thing Steve from accounting keeps raving about, just go for it!
Silly Beverage Mugs: Coffee, Tea, Moon Juice, Almond Milk? Whatever floats your boat, we've got a mug that's up for whatever your poison!
It's high time you rewarded your favourite beverage with a mug that appreciates its depth, aroma, and the ability to make you not punch someone in the morning.
Spice it up, swirl it around, add a shot of something and let's bring the FUN back into your mornings! 🌟
Don't Miss Out: Avoid FOMO and Get Yours at Frazzledad's little mug shop – Because a day without laughter is just another Monday! 🎊🎁
---
Okay, I might need to work on this…